Location In the footsteps of the greatest Czech monarch
Charles IV's design of the New Town was so generous that its centre became the largest square in Europe in the 14th century. Originally the Cattle Market, it is now called Charles Square and with its 8 hectares, it is still the largest square in Prague. Local landmarks are refreshed by the greenery of a large park with the signature of František Josef Thomayer, a garden architect .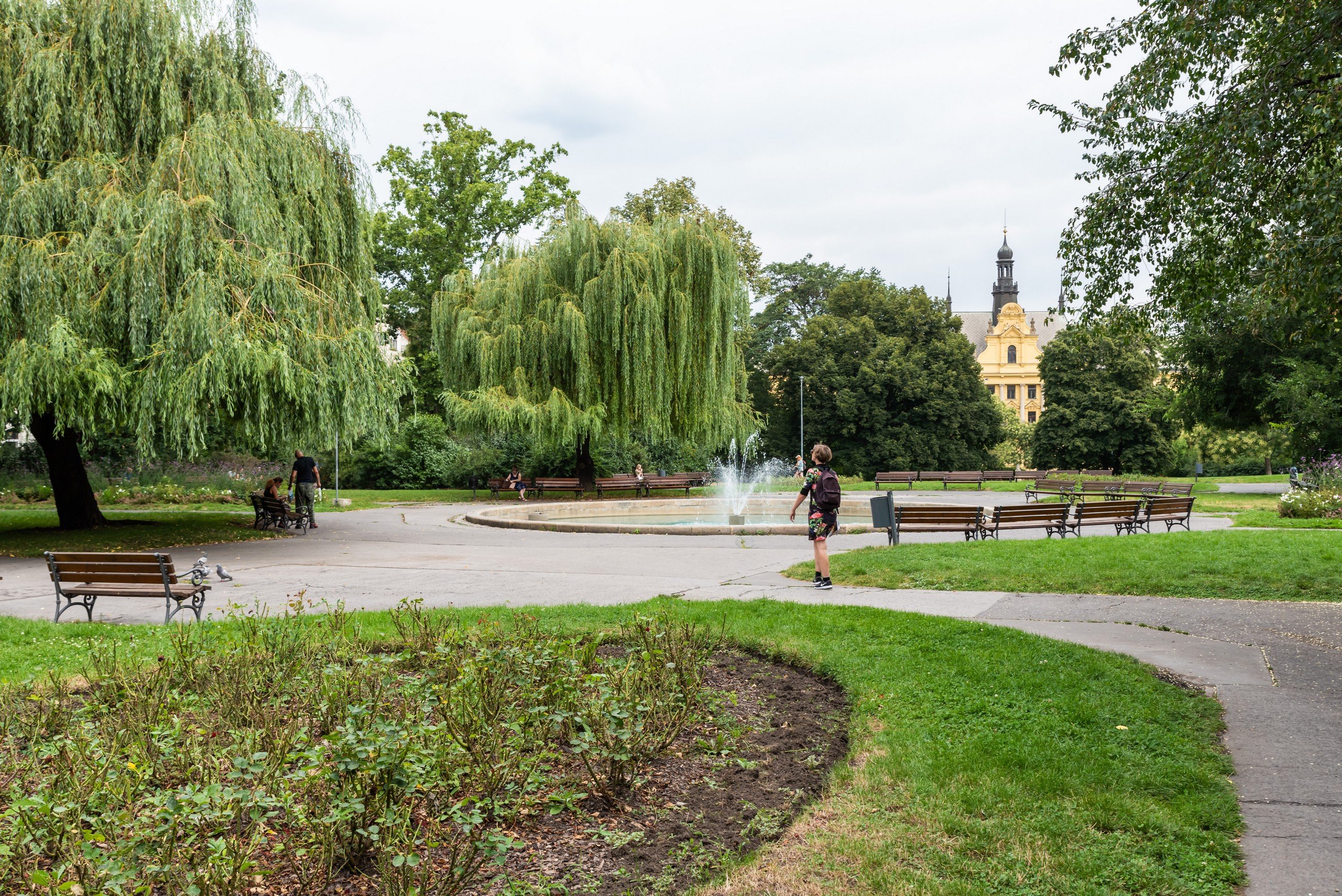 The people living in the Saint Stephen Residence can reach the Charles Square (as well as the B metro line station of the same name) in 7 minutes on foot. Wenceslas Square (metro lines A and C) and Náměstí Míru (Peace Square) (metro line A) are also within a 10-minute walk. The residence is only a 3-minute walk (about 250 m) from I. P. Pavlova Square and the metro line C, and the Stepanska tram stop is also 3 minutes away.
Well-known restaurants, cafés and bars, shops, historical monuments, cultural facilities, education, offices... you have it all right here in the palm of your hand. The Vltava River also attracts people to take a walk. You can reach Náplavka in 15 minutes. The surroundings of the Saint Stephen Residence offers something for everyone. The possibilities of a big city with the legacy of the greatest Czech ruler, who himself bowed before the protomartyr Stephen, are unlimited.
CONTACT
Are you interested in a particular apartment or need an answer to a question? Contact our team of experienced real estate agents to provide you with a comprehensive service.