Rewrite the old parchment with a new story
The corner complex of three townhouses was designed by the builder Alexander Hellmich approximately in the mid-19th century, who gave them a late neoclassical character. The 1881 reconstruction according to Josef Blecha's plans decorated one of them with a Neo-Renaissance façade. The PSN´s current renovation restores the beauty and historic charm of the houses in masterful combination with modern technology and 21st century user standards.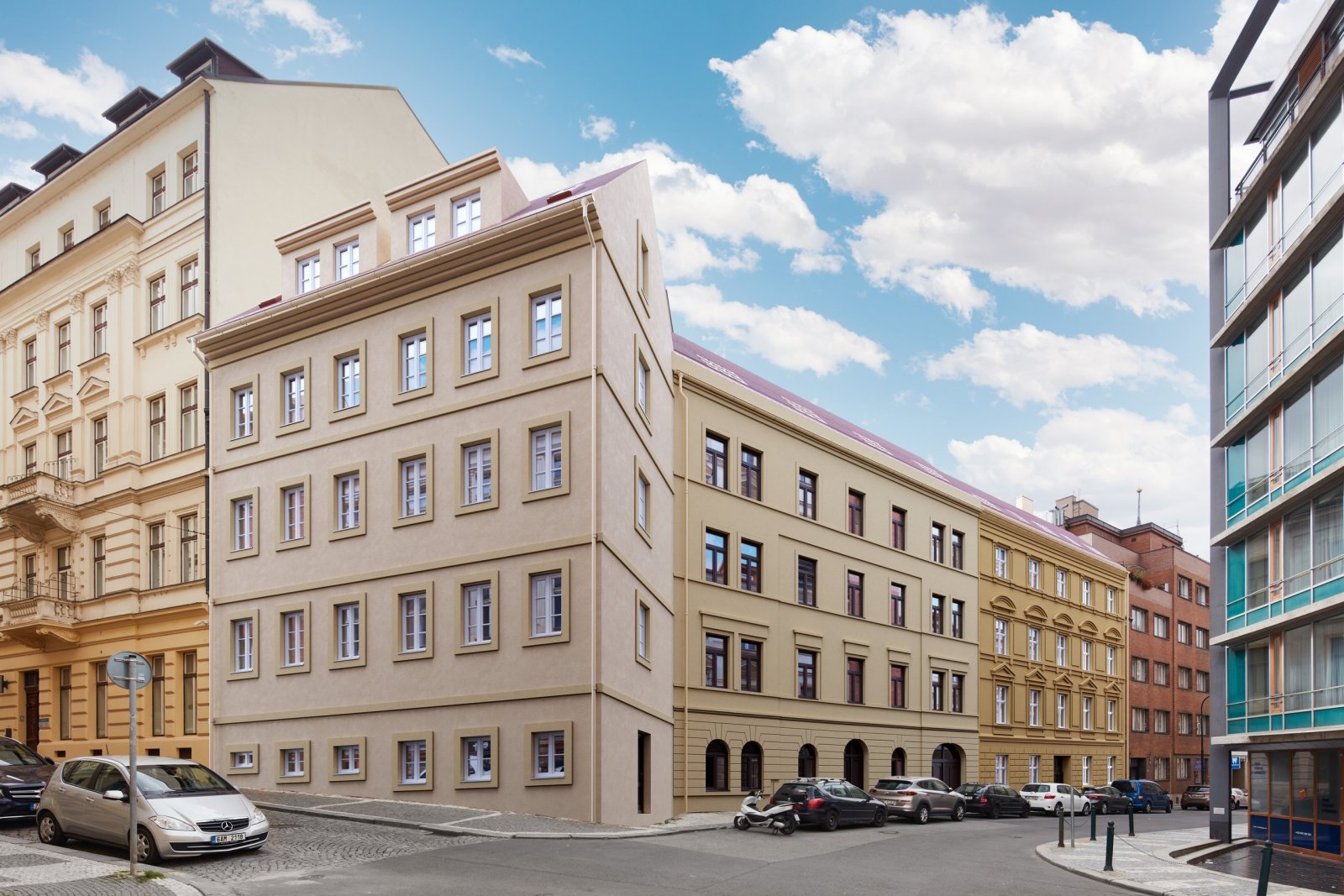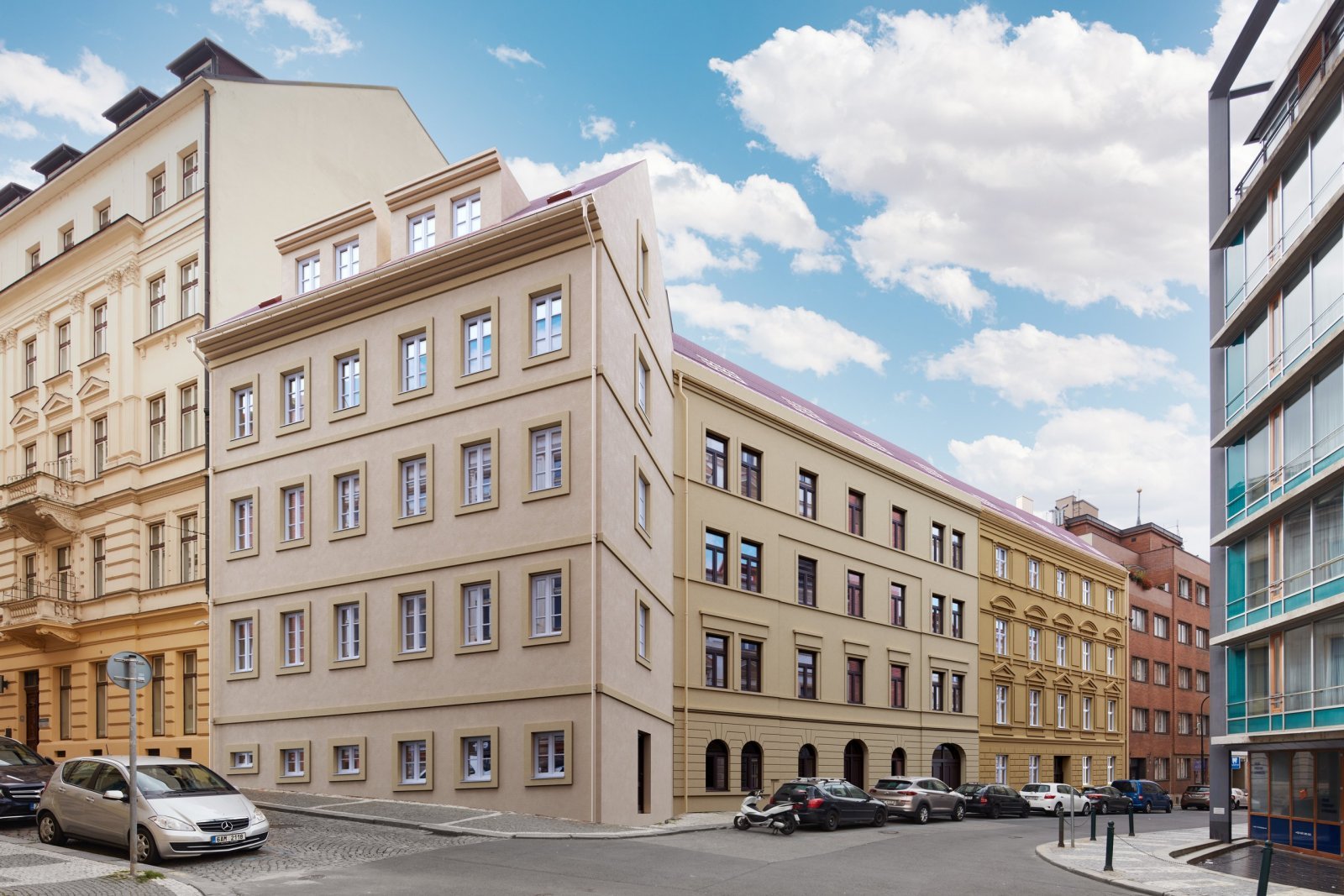 The people living in the Saint Stephen Residence can enjoy the perfect comfort and thoughtful details as well as relish the historicizing elements. These elements enliven the exterior and interior, for example in the form of coffered entrance doors or wooden casement windows.
A few apartments with courtyard views will be complemented by loggias or balconies. Selected units can have heat recovery and cooling, and basements are also available. The house will be extended with an additional car parking stacker for parking 7 vehicles. A total of 31 apartments and 11 accommodation units with layouts from 1 room + kitchenette to 4 rooms + kitchenette in the FIT OUT standard offer a haven for all those who want to connect their lives with the magic of Prague.
Write an old parchment with a new, your own story. Become a true part of a vibrant metropolis, in a unique site on the UNESCO World Heritage list.
CONTACT
Are you interested in a particular apartment or need an answer to a question? Contact our team of experienced real estate agents to provide you with a comprehensive service.